Purpose-built stables worth settling into
We have modern and spacious purpose-built stables and one isolation box. Each stable has piped water and a revolving feed trough to make life a little easier for you and your horse.
Light and ventilation are crucial to your horse's well-being so our sheds are designed to create the ideal stable environment – well ventilated, light and electric light panels for those darker days.
You'll find plenty of storage space for feed and bedding and you can help yourself to hay and haylage as you need it. Tack rooms are security-coded so you can safely store away your tack and equipment.
Our undercover hard standing area gives you extra space for grooming, shoeing and tacking up.
.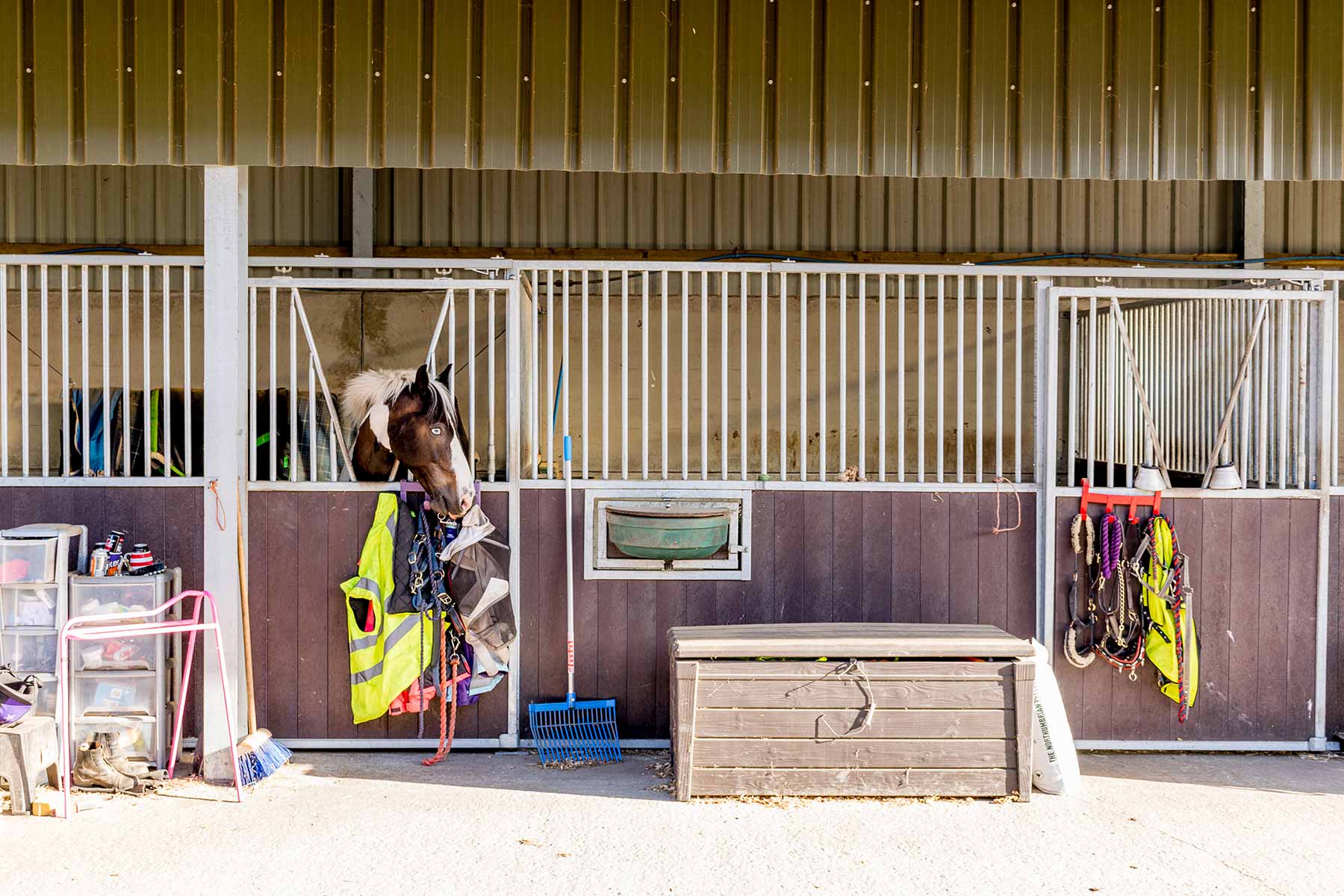 Our stables:
purpose-built stables
isolation box
automatically refilling water feeders
revolving feed troughs
secure tack room
storage for horse feed and bedding
Horse box or lorry? Keep them at Blackfaulds
get in touch to discuss arrangements and fees.
Top pastures for all year grazing
We offer a grazing only option here at Blackfaulds so you can take full care of your horse and keep costs a little lower. And with 24-hour all-weather turnout, your horse will enjoy plenty of equine companionship.
We have over 80 acres of grazing pasture that we keep in top shape, with field boundaries surrounded by traditional hedges for excellent shelter.
You can enjoy full use of facilities including our tack room, floodlit arena and storage space for horse feed and equipment.
.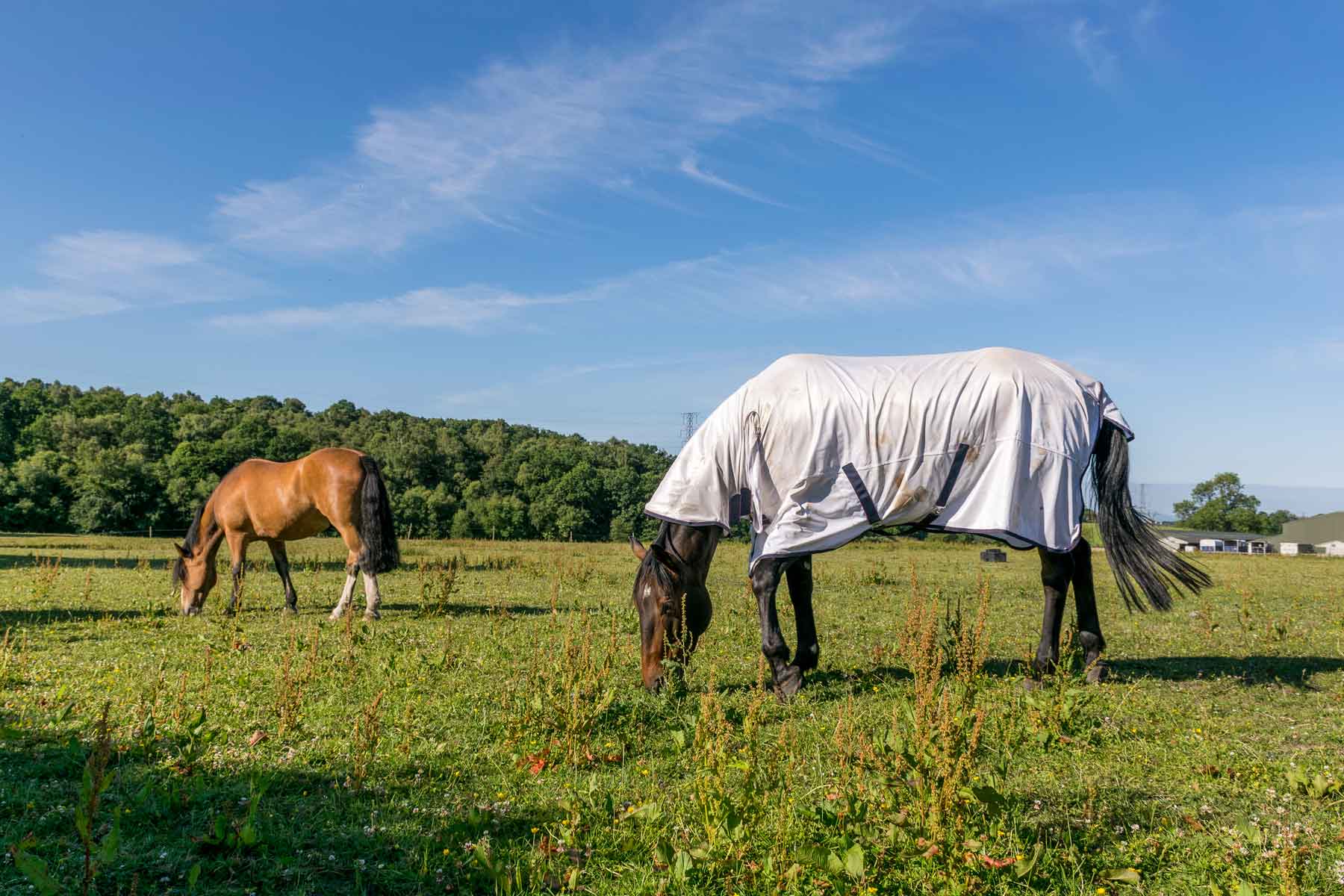 Grazing only includes:
24-hour turnout
paddock with automatic drinker
hay & haylage
free use of arena
secure tack room
Call Blackfaulds Farm Livery on 07818 030652 to discuss year-round grazing for your horse.
Well tended paddocks where your horse can thrive
We have 15 paddocks where horses can enjoy 24-hour turnout and some all-important social interaction. Our paddocks have automatic drinkers with fully secured fencing. And, thanks to our agricultural roots, we know exactly how to maintain top quality grass so your horse grazes on the best.
All paddocks are visible from the livery yard and younger riders will be offered those closest whenever possible.
.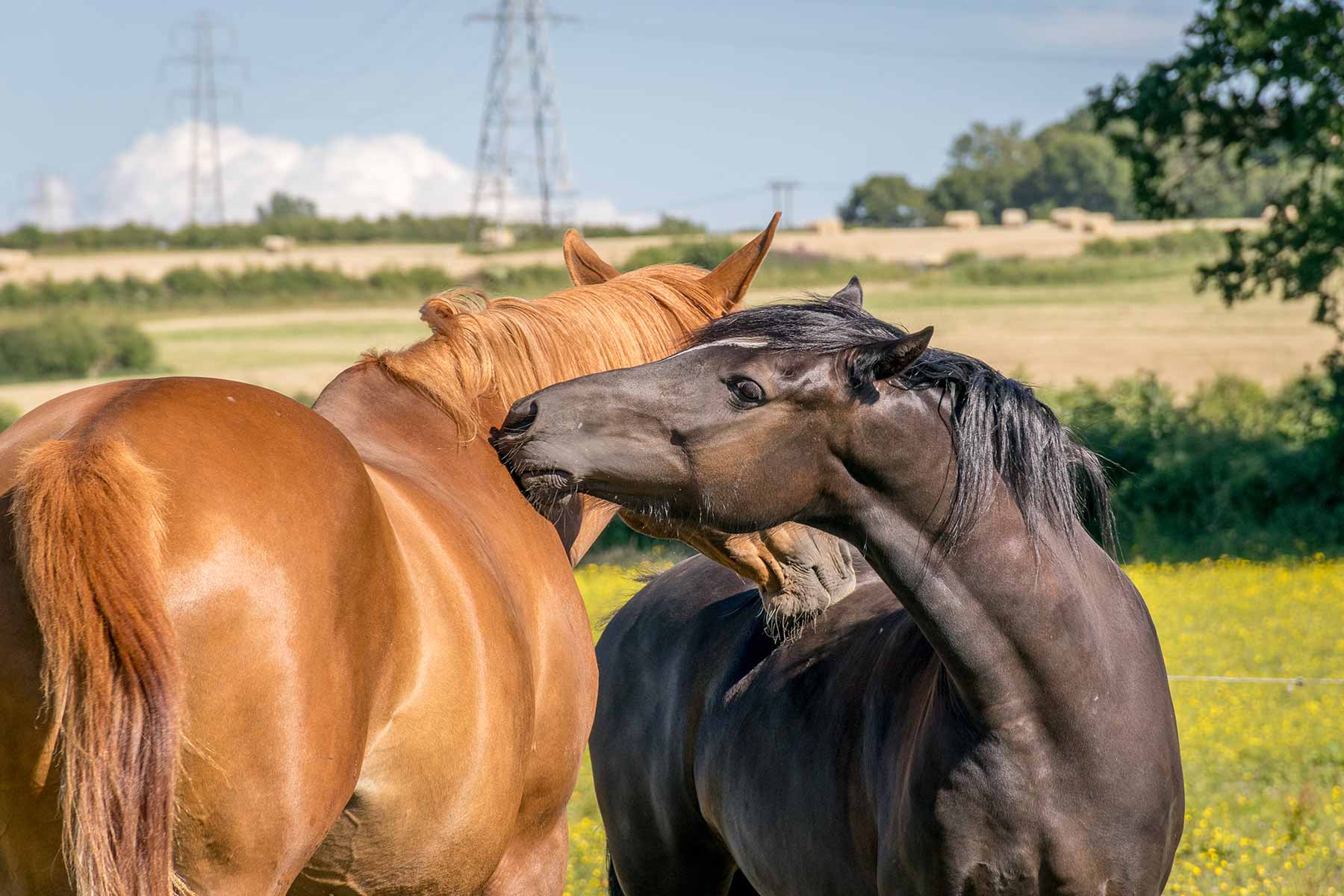 We carefully plan our horse groupings so horses are contented and happy in their fields, and get along just fine with their equine friends.
15 paddocks
automatic water troughs
well fenced fields
natural hedges to create shelter
Enjoy some practice in our
all-weather arena
When your horse stays at Blackfaulds you can make full use of our 60m x 40m flood-lit, all weather arena. And why not? It's free after all. Riding for fun, having a lesson or practicing for an up-and-coming event, simply book yourself in using the arena diary. We've got full sets of dressage markers, show jumps and fillers so help yourself, set them up and enjoy the challenge.
.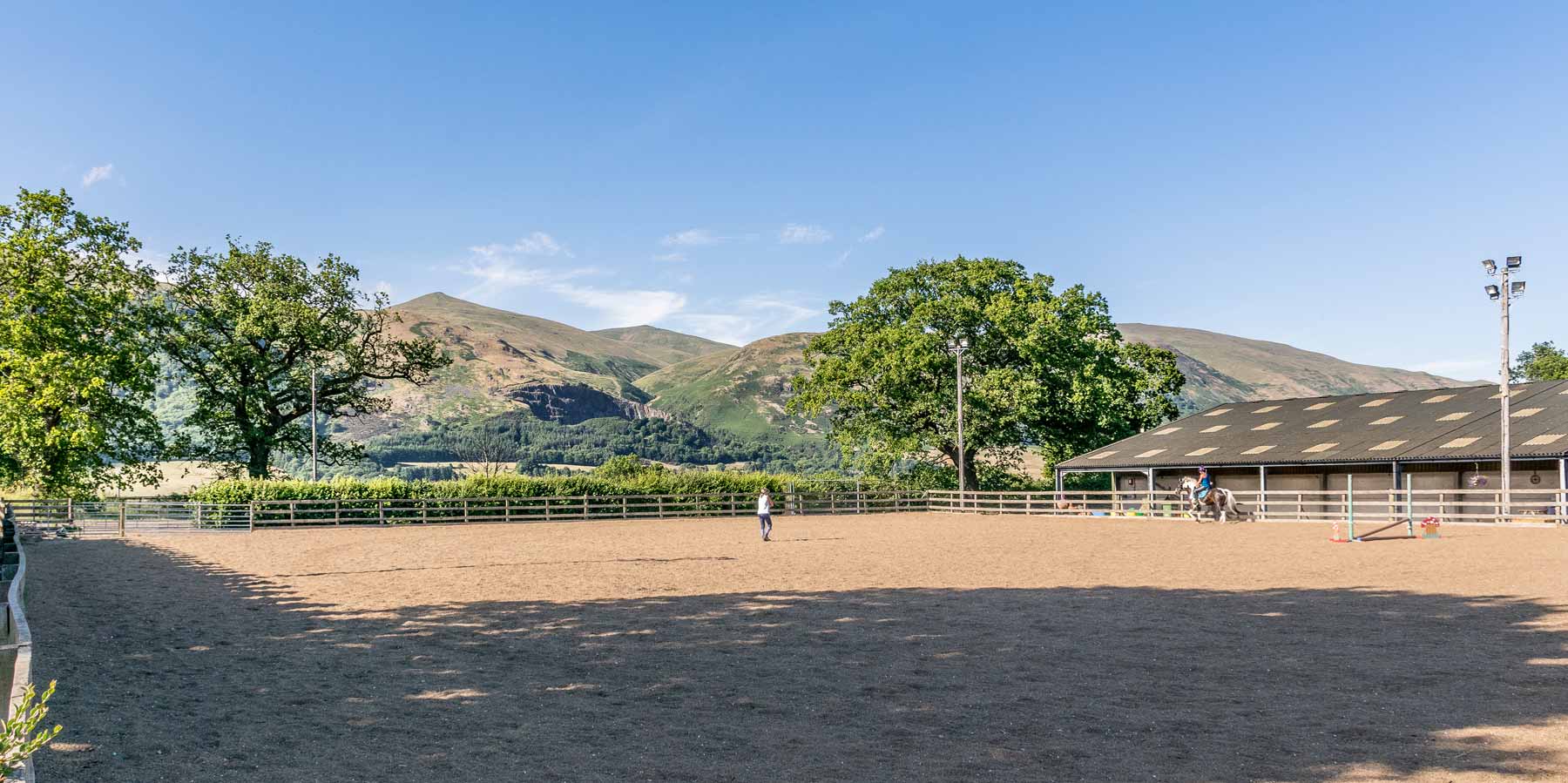 We don't put on any public events in the arena but we can't say no to informal fun days organised by our very own liveries so feel free to make suggestions and get involved.
Get in touch
If you'd like to find out more about keeping your horse at Blackfaulds Farm Livery, call us on 07818 030652 or fill out the form below